CORONAVIRUS UPDATES, as of April 3rd.
The coronavirus seems to be affecting everyone, and we're no exception. Here's where we stand currently.
Booksmart locations are closed due to city, county and state orders. Books for the Spring term are still available for sale or rental online. We will continue to ship online orders but cannot offer in-store pickup, purchases, or book buyback.
STUDENTS WITH BOOK RENTALS: Customers who need to return rental books, can ship them to us marked RENTAL RETURN at the store addresses below. PLEASE include with your books (1) your name, (2) your cell number. Without this information, we may not be able to identify and credit your return correctly. PLEASE ship your rental returns to the store location where they were obtained.

DUAL ENROLLMENT and EARLY ADMISSION STUDENTS: In light of the current stay-at-home order affecting the whole state, the Palm Beach County School District requests that you NOT attempt to return any books currently in your possession. The original return deadline has been waived. Neither you nor your school will be penalized for returning books late. The District will issue revised instructions on when and how to return books at some time in the future. Please keep books in your possession for now. Do not try to return them to Booksmart or your school.
We will post updated information about the Dual Enrollment / Early Admissions process, about rental returns and book buyback, and about the upcoming Summer term as we get more information and figure things out.
Sincerely hoping that online classes are the worst impact this virus has on your life. Please stay safe, everyone.
Location & Hours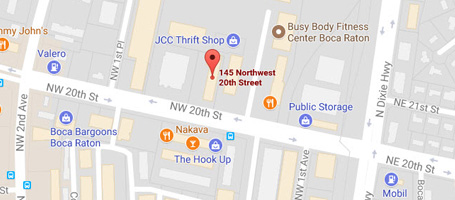 Boca Raton
145 NW 20th Street
Boca Raton, FL 33431

(561) 394-6085
The Boca Raton store is closed
by order of the City of Boca Raton.

Please read the Coronavirus update above
for further information.

We hope to our resume Regular Hours soon !

Regular
Hours
Mon - Fri: 10am - 6pm
Sat: 11am - 5pm
Sun: Closed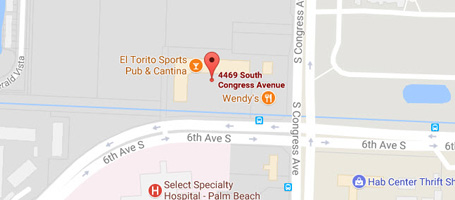 Lake Worth
4469 S Congress Avenue, #116
Lake Worth, FL 33461

(561) 964-0023
The Lake Worth store is temporarily closed by order of Palm Beach County.
Please read the Coronavirus update above for further information about returning books and purchasing / renting books.
We hope to our resume Regular Hours soon !
Regular Hours
Mon - Thurs: 9am - 6pm
Fri: 9am - 2pm
Sat & Sun: Closed